Your Private Social Network
Build Private Communities
Share Life Experiences Safely
Celebrate the Stories
Are you Ready to Create a Legacy?
Here are a few examples of how you can use Kinscape.
Connect through Communities
Build Communities and Invite the People You Choose
Share Life Experiences
Tell your Stories, Hear the rich Stories of Others, or build Stories Together
Express Yourself in Safety
Write your memoir, share adventures, tell Stories in a Private Space
Your Truly Private Social Network
No advertising, no third-party data share, no tracking. Build private Communities to connect with only the people you choose.
You are in control.  We keep you safe.
We protect your privacy and keep your data secure
You decide who can see your content
We provide easy tools to help you tell your Story
You enjoy easy-to-use features such as short- or long-form Story generation, voice-recording capability, photo collage upload, video and more
You send private messages to your Community Members
We provide Private Vaults for safe media storage
Sign Up for Free!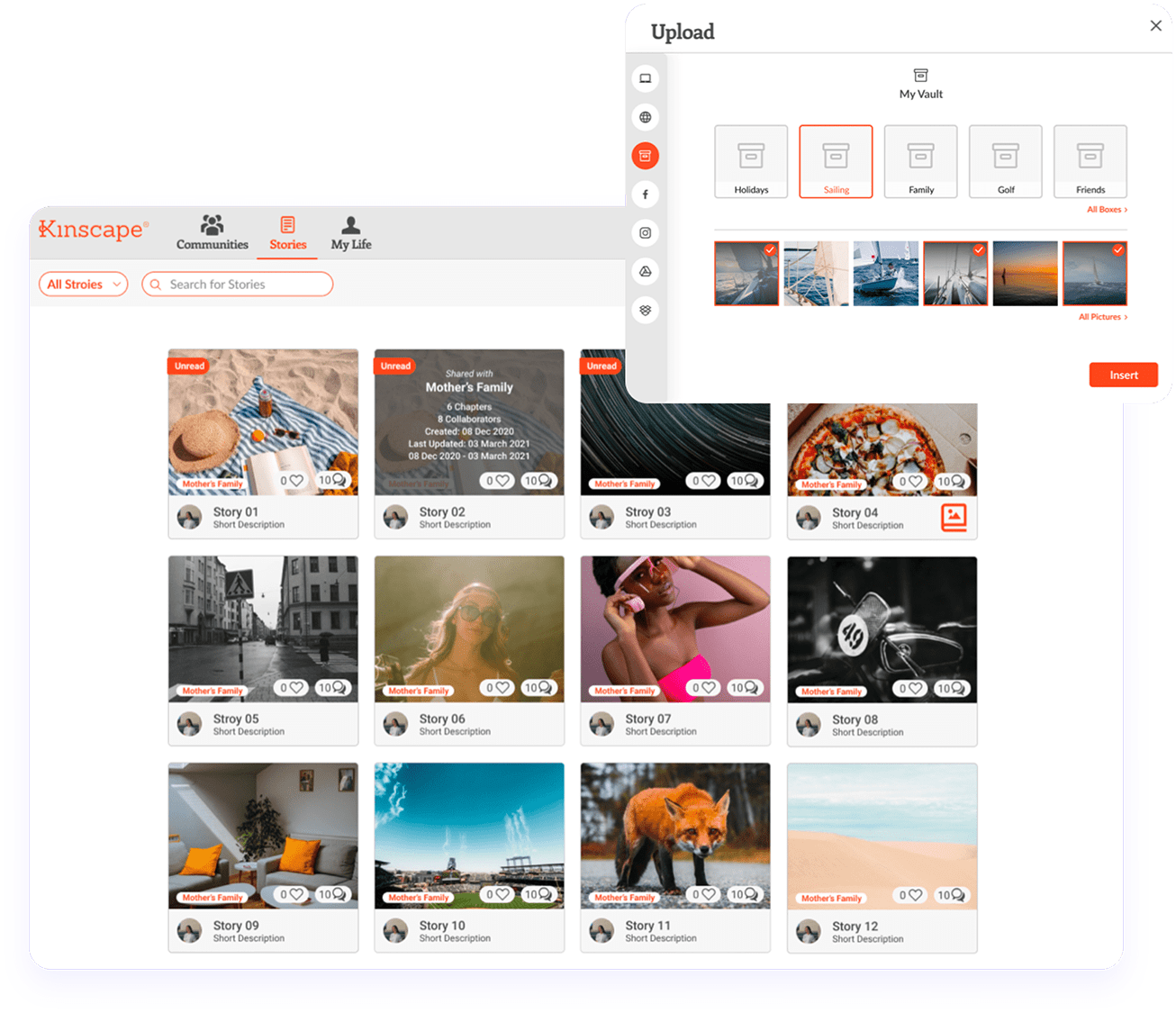 So happy to have a safe place to connect with my family online. No annoying trackers or ads here!
Just had a baby. With Kinscape I can share photos of my new baby without fear!
Connect with Others, Express Yourself and Preserve the Stories in the Safety of Kinscape!
Sign Up for Free!